Public event
Becoming More
May 18, 2017 – May 28, 2017Van Abbemuseum, Eindhoven
Open! COOP Academy Publishing Class – Open!'s course at DAI MA Art Praxis – is participating in Becoming More, a ten-day caucus comprising lectures, performances, screenings, commissions, discussions and food hosted by the Van Abbemuseum, Eindhoven. Together with art critic and editor Federica Bueti participants of Open! COOP Academy Publishing Class will form a temporary editorial office and do live coverage of the public programme on May 19–21. Their writing will be published on the new Open! Blog.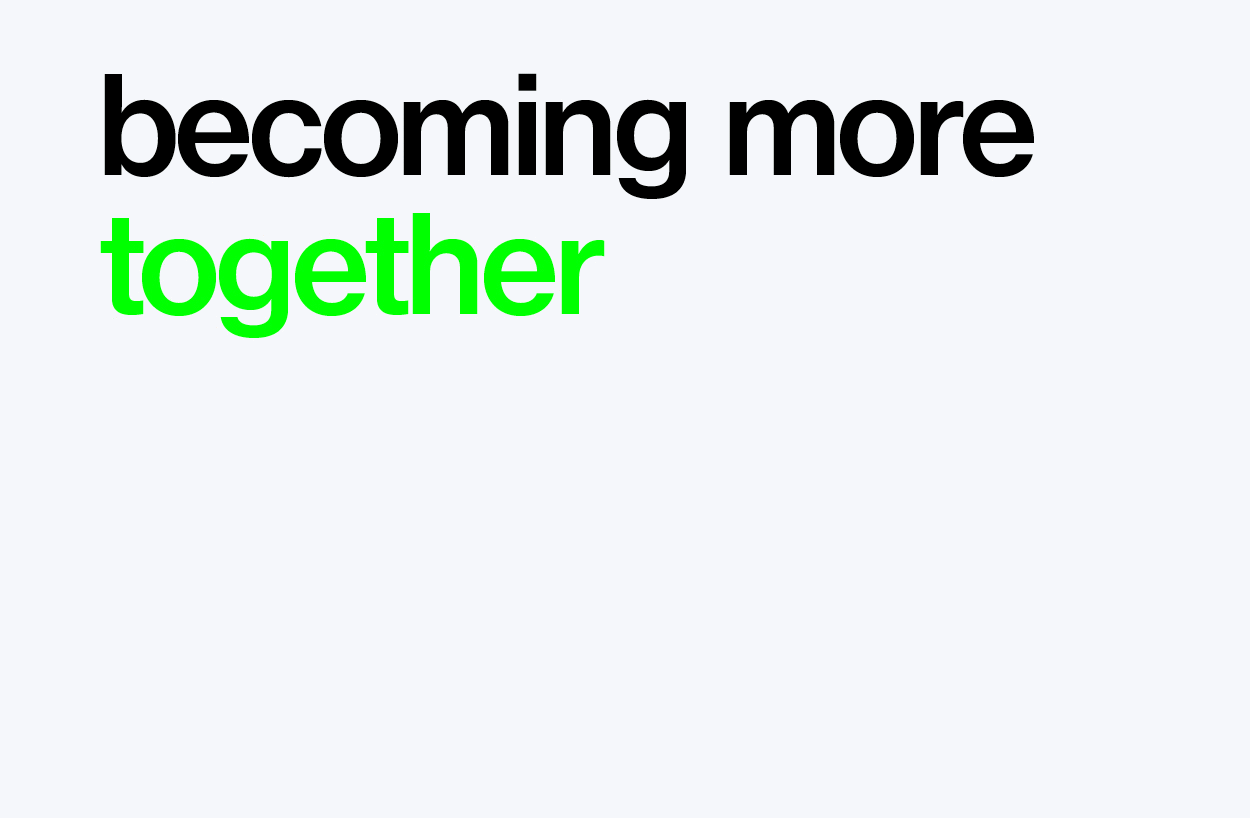 On the 10th anniversary of the research and exhibition project Be(com)ing Dutch it is time to convene again – to come together to strengthen existing alliances and to develop new affinities. How can art provide a productive, critical space where solidarities are formed and political visions rehearsed? In other words: 'how can we become more?'
For Becoming More, the Van Abbemuseum invited artists, organizers and thinkers working in the Netherlands to author distinct days, bringing different forms of knowledge and experiences into the museum. At this critical juncture of unrest, it is vital to listen, consolidate and share. The programme is the outcome of these extensive discussions from which a series of urgent topics have emerged.
Participants
Karin Amatmoekrim, Jabu Arnell, Amandla Awethu, Raul Balai, Markus Balkenhol, Richard Bell, Zach Blas, Sara Blokland, Jelle Bouwhuis, Ricardo Burgzorg, Sinan Cankaya, Binna Choi, Ernestine Comvalius, Jessica de Abreu, Mariette Dolle, Diedrich Diederichsen, Bassam el Baroni, Mitchell Esajas, Kodwo Eshun, Paul Faber, Chandra Frank, Quincy Gario, Susan Gibb, Ozkan Golpinar, Paul Goodwin, Florian Göttke, Antonio Guzman, Nancy Hoffman, Nancy Jouwe, Guno Jones, Remy Jungerman, Navine Khan Dossos, Yuki Kihara, Patricia Kaersenhout, Maurizio Lazzarato, Imara Limon, Silvia Maglioni & Graeme Thomson, Michael Marder, Marian Markelo, Doreen Mende, Jon Mikel Euba, Wayne Modest, Ruth Noack, Rachel O'Reilly, Rob Perree, Sarah Pierce, Josien Pieterse, Andre Reeder, Resistance is Fertile, Alejandra Riera, Gabriëlle Schleijpen, Jorinde Seijdel, Kerstin Stakemeier, The Umbrella network, Untold, Yolande van der Heide, Els van der Plas, Ferdinand van Dieten, Martijn van Nieuwenhuyzen, Vincent van Velsen, Aruna Vermeulen, Marina Vishmidt, McKenzie Wark, Gloria Wekker, Marga Weimans, Simone Zeefuik, Vivian Ziherl and Tirdad Zolghadr
Van Abbemuseum, Bilderdijklaan 10, Eindhoven, the Netherlands, www.vanabbemuseum.nl. Tickets: https://vanabbemuseum.nl/en/programme/programme/becoming-more/
Public event
Technology / Affect / Space #2
Designing Affect Space
May 20, 2016 13:30Het Nieuwe Instituut, Rotterdam
Open! the online platform for art, culture and the public domain has launched a public research trajectory into the dynamics of this recurrent pattern, following up on the essay 'Affect Space' written for Open! by media theorist and researcher Eric Kluitenberg (2015). Three public discussions and research meetings have been convened with our partners the MIT ACT (Art, Culture, Technology) program in Cambridge (Massachusetts), LAPS Research Institute in Art and Public Space in Amsterdam, and Het Nieuwe Instituut in Rotterdam to explore these dynamics. In parallel to these public meetings a series of six commissioned essays will be published on the Open! platform in the coming months.
In recent years a new pattern of mobilisation has emerged in urban space. Massive gatherings of crowds appear as quickly as they dissolve. The mobilisation starts online via the internet, charges with affective intensity, and spills out into public space – the places where people want to meet. But public space itself is filled with mobile media (smart phones) and wireless networks (3G, 4G, WiFi) so that the 'action on the street' is immediately recorded and sent back into the media network. In this way small incidents can transform quickly into massive events.
In this meeting we will explore the role of affective exchanges in urban public spaces and the ways in which mobile and wireless technologies reinforce and amplify these exchanges. Next we will examine the ways in which 'affective data' are extracted from the urban environment, as evidenced in for instance the City Pulse research project of Atos and the Living Laboratory pilot project currently undertaken by the city of Eindhoven, to monitor the leisure district Stratumseind in real-time, while simultaneously analysing social media feeds to detect 'mood-changes'. The overall aim is to question what the role of (spatial) design disciplines can be in these complex and highly volatile spaces, which are both massive and ephemeral at the same time.
Speakers
Rodrigo Delso Gutiérrez (architect and researcher, Madrid); Michael Buser (geographer, University of the West of England); Linnet Taylor (researcher, University of Amsterdam); Albert Seubers (director Global Strategy IT in Cities, Atos); Marcel Schouwenaar (The Incredible Machine / Internet of Things Design Manifesto, Rotterdam); Michiel de Lange (researcher Utrecht University); Martijn de Waal (researcher University of Amsterdam) and Eric Kluitenberg (moderator).
Tickets
Free entrance.
Public event
Technology / Affect / Space #1
Mapping Affect Space
April 22, 2016; 14:00 – 18:00De Balie, Amsterdam
Following up on the essay 'Affect Space' written for Open! by media theorist and researcher Eric Kluitenberg early 2015, Open! together with LAPS, the MIT ACT Art Culture and Technology program in Boston, and Het Nieuwe Instituut in Rotterdam has launched a public research trajectory to explore these dynamics beyond the protest gatherings themselves.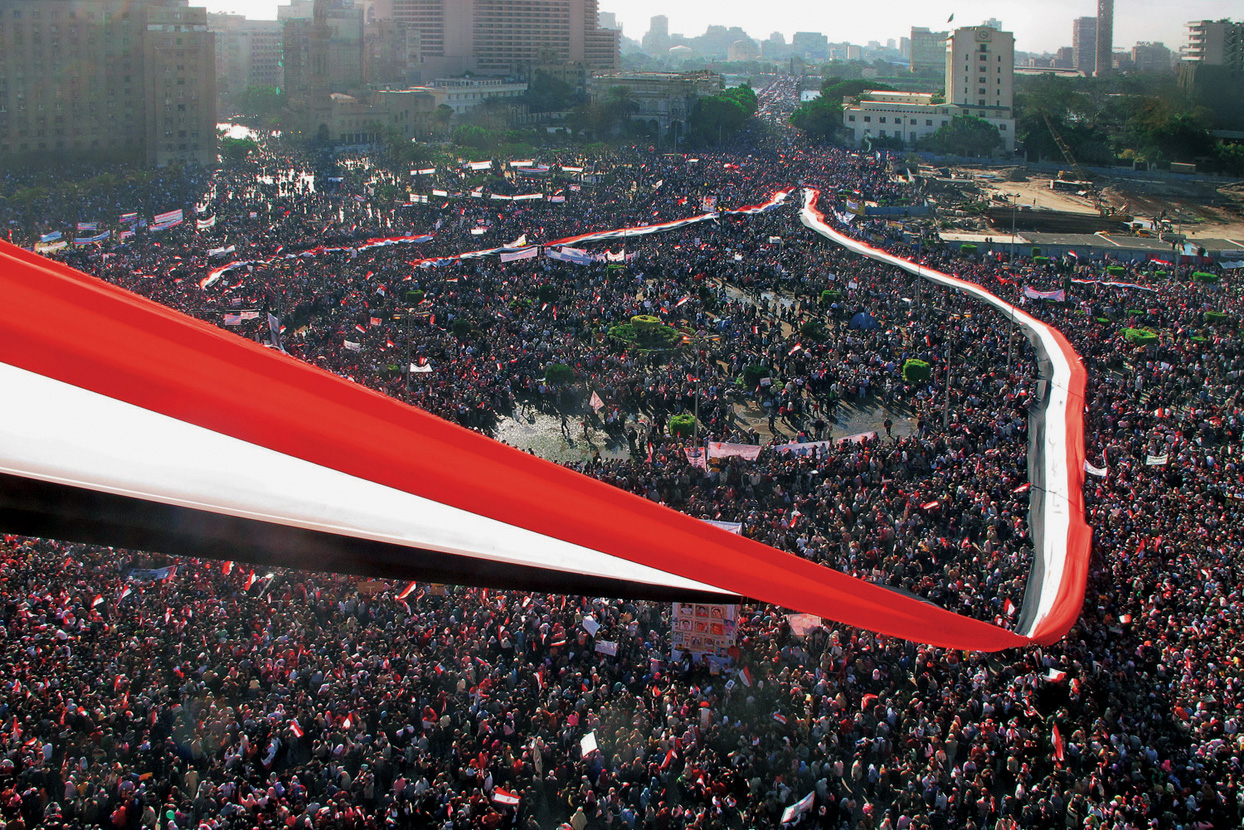 Since 2011 we have witnessed a recurrent global media spectacle where massive protest gatherings in public space seem to emerge from out of nowhere, accompanied by an avalanche of self-produced media mostly distributed over the Internet. From Puerta del Sol in Madrid to the streets of Istanbul, Ferguson, Haren and Paris (Je (ne) Suis (pas) Charlie), this recurrent spectacle appears across vastly different contexts and around a wide variety of issues. The pattern we see in these gatherings remains remarkably constant: Affectively highly charged mobilisations via the Internet spill over into public space, but because this public space is awash with mobile media and wireless networks, the 'action in the street' immediately feeds back into the media network. How do we understand and engage with these massive ephemeral events and the techno-social dynamics producing them?
In this meeting we discuss how the emergent techno-sensuous spatial order of Affect Space can be mapped using the very technologies that produce these new dynamics. We also question how the body is situated in these dense spaces as both an affective receptor and amplifier? The discussion is followed by a public program organised in co-operation with Het Nieuwe Instituut in Rotterdam on Friday May 20 around the question 'How to design Affect Space?'.
Speakers
Christian Nold, artist designer (Emotional Cartography); artists Esther Polak / Ivar van Bekkum; choreographer and media researcher Susan Kozel; cultural and media theorist Nishant Sha; performance artist Arthur Elsenaar; Jeroen Boomgaard (LAPS), and Eric Kluitenberg.
Tickets
Prices regular: EUR 7,50; students EUR 2,50. Reservations via +31 20 553 51 00. Buy tickets.
De Balie, Kleine Gartmanplantsoen 10, 1017 RR Amsterdam, the Netherlands, www.debalie.nl.